The Experience of a Speed of 100 to 1000 Mbps
Shatel Optical Fiber Service offers an unparalleled broadband internet connection, delivering an exceptional speed range of 100 to 1000 Mbps, ensuring optimal quality. This technology has two distinctive features:
1) Data exchange in this platform is accomplished through the use of laser technology, resulting in a noise-free and disturbance-free transmission.
2) The distance between the user and the telecommunication center plays a crucial role in determining the speed experience when using outdated technologies such as copper cable. However, it is worth noting that this particular technology does not necessitate a telephone line.
This service enables several users to engage in online activities simultaneously without one user's activity impacting the speed another user experiences.
unparalleled online experience with Shatel Optical Fiber Service
Shatel Optical Fiber internet offers an unparalleled online experience, making it an excellent option for individuals seeking a distinctive online experience. While other internet connection technologies such as ADSL2+ can also provide an acceptable experience of online activities, Shatel optical fiber service takes it a step further. With speeds ranging from 100 to 1000 Mbps, you can effortlessly send and receive files while:
enjoying uninterrupted streaming of high-quality movies and series.
enjoying a seamless experience of online gaming with minimal ping and lag.
conducting online meetings without any interruptions.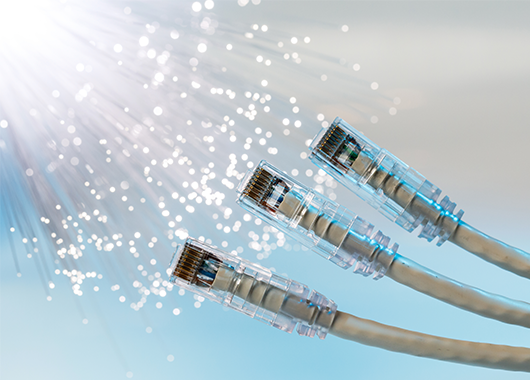 Experience unmatched level of speed for all your online activities with Shatel optical fiber internet
The time needed to download a 2 GB movie using various technologies is compared in the table below.
| Technology | Download time |
| --- | --- |
| Dial up | 3 Day |
| ADSL2+ | 30 Minute |
| LTE/4G | 10 Minute |
| VDSL | 5 Minute |
| Optical Fiber Internet | 20 Second |


Enroll for Optical Fiber Internet Service
To order this service, kindly submit your request by dialing the nationwide number 91000000 or completing the form provided below.
Our team members will promptly proceed with the necessary steps to set up your service.